To read part four of day twelve, click here.
It went on like that for over an hour. It was unbelievably steep, and I was barely able to do it. Some people don't believe me when I say it was five minutes between breaks. It was literally five minutes between breaks. It was that steep, and I had so much weight in my pack, and I just couldn't do it. I wasn't getting enough oxygen, and my legs weren't coping.
After an hour of that, I was done. I started crying as I was walking up a particularly steep spot, unable to stop myself. I was so tired of being the weakest one. The fact that I was slowing everyone down so much was driving me batty.
Not only was I crying, but I was starting to panic as I couldn't get enough oxygen.
"Hey, red light, guys."
Luke, who was behind me, called a break and sat down on the trail.
"Brett, sit down, get your breath back."
I started babbling. "I can't do this, Luke. It's too much. I can't breathe, and my legs hurt, and I can't do this. I can't"
Luke cut me off. "Stop talking. Breathe. Just breathe. Stop trying to talk. I know you're having trouble – I am too. But we have to get to camp tonight. It's going to be tough, but you'll make it. We'll all make it. Just stop, and breathe."
Have you ever been in a situation where you're not getting enough oxygen? It's really scary. You try to take deep breaths, but it's not doing anything. And that makes you panic more, which makes it even harder to breathe. Someone else telling you to breathe doesn't really help the panic. In my case, it almost made it worse. I was glad that he cared and was trying to help, but it wasn't helping.
"I can't breathe, Luke! I'm trying and I can't get enough air in my lungs. I'm trying."
"Brett. Stop. Just stop talking. It will get easier to breathe after a minute, I promise. But you've got to stop talking."
Click here to read the next part of Day Twelve.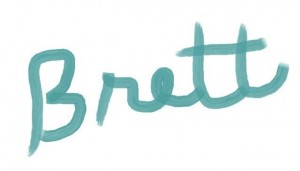 *Everything here is from my own memory and may not be correct. Outward Bound is not responsible for anything I post here. Thanks too NCOBS for letting me use their photos.*